Warm congratulations to Miss Zhang Zhuo Anhui Hefei Ningguo North Branch February 25 grand opening! New store opening underwear promotion buy one get one, open Hao gift to send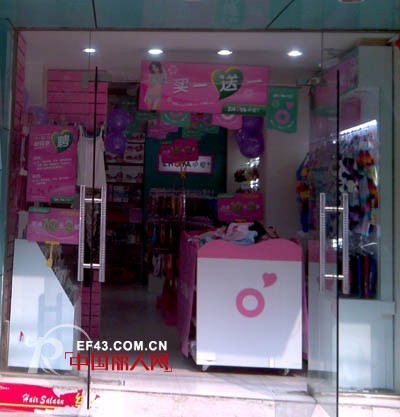 Opening Date: February 25
Franchisee: Miss Zhang
Address: Hefei Baohe District Ningguo North Road
For details, please click: http: //?

Shenzhen Zhuoya Garments Co., Ltd., its predecessor involved in 1996 underwear production and management, development so far, has become a production, retail chain, foreign trade as one of the modern brand clothing company. Company plant covers an area of ​​about 20,000 square meters, more than 1,000 employees. The company has a sponge factory, shoulder straps production plants, fabric manufacturing plants, underwear and other finished products manufacturing plants and other production bases, the company has introduced Germany, Taiwan and other international super-top underwear production machinery. At the same time, the introduction of the most advanced apparel industry Yum software, the use of advanced computer technology, network technology to achieve before and after the store between the store, headquarters and stores, distribution centers, logistics information sharing and exchange. Headquarters through the network computer system for each store goods Invoicing information control, to achieve information flow, logistics, document flow and cash flow highly uniform; company's main products are underwear series, home series, warm series, sports and leisure series Series of products, products have been exported to Europe and the United States, Japan, South Korea, Russia and more than 10 countries in various regions. Is currently China's garment industry in the large-scale production, advanced technology and innovative super-one of the enterprises.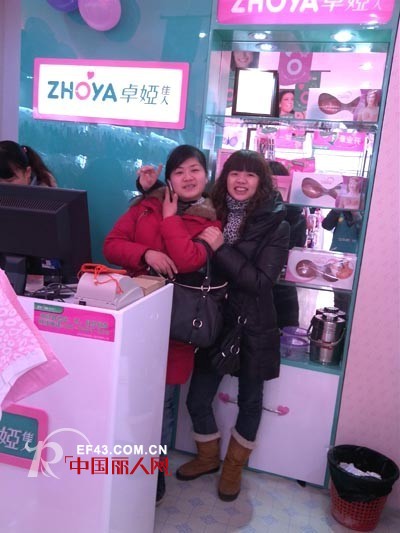 "Zhuoya beauty" targeted at serving the new city of intellectual women's large chain underwear business, chain stores all over the Pearl River Delta region nearly 30 cities, the company has a unified image, the scale of chain stores nearly 100 and plans in 3-5 years to the principle of "people to join Zhuoya Jia, to create a win-win", in the national development outlets, underwear joining stores and franchise stores amounted to more than 1000, to achieve the desired goals by leaps and bounds.
"Zhuoya beauty" brand since its inception has been adhering to the "customer first, integrity-based, scientific management, pioneering and innovative" business philosophy, and always adhere to the "crafted" process. First-class management, superb skills, created a first-class quality, but also won a good reputation for consumption.
Finally, I believe Miss Zhang Hefei, Hefei, Anhui Zhuang Ningbei North stores in the headquarters of the strong support and guidance, the business will certainly be booming! Recommended reading: headquarters support, success of my underwear franchise
Baby Socks is for newborns and toddlers. Baby socks are usually for 0-1 year old lovely baby. Crafted from the finest combed cotton with attention to the very smallest of details. Available in several simple + sophisticated designs.
Baby Socks
Cute Baby Socks, Terry Baby Socks, Striped Baby Socks, Infant Baby Socks
JNY International Trade Co., Ltd , http://www.jny-socks.com