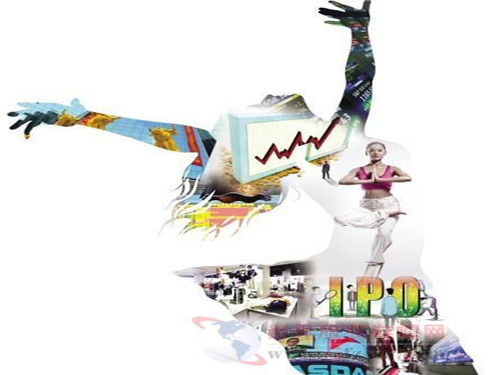 "Jordan", "Kobe", "Yao Ming," "Yi Jianlian" - These domestic brands are headquartered in Jinjiang. Jinjiang, a county-level city with a permanent population of only 1.6 million, had a GDP of 107 billion yuan in 2011, and a per capita GDP of more than 66,000 yuan. Its pillar industries are sports and leisure shoes and clothing - only 3,000 or more such enterprises in Chenshao Town have once produced more than 500 million pairs of sports shoes, accounting for half of the country's sports shoe production.
Jinjiang people have never tired of the "hitchhiking" brand strategy. After Anta was "successful", Kangta, Beiba, Ruiping, Taduo, Quanping, New Tread, Steady Tread, Jianping, Guoda, Yuba and other brands emerged in Jinjiang and Quanzhou.
There are also a lot of international brand names, such as nick (with "Nike"), certain (with "adidas/'target = '_blank'> Adidas"), and certain steps (with "Reebok"). In fact, "Pick" It was suspected of taking the "Olympic" train. The early name of 361 degrees was called "Buick", which was the same as the car brand "Buick" owned by General Motors. Nydi Long, Edinas, and King Addi passed the ball. Now it also has a certain reputation.
Jinjiang brand likes to celebrity. Similar to the case of "Jordan," which attracted lawsuits, in Jinjiang, there are also more than one company registered "Kobe Sports", "Yao Ming", "Yi Jianlian" and other brands. Interestingly, for the Jinjiang brand, why only basketball stars rather than football or badminton stars are explained by locals because Jinjiang people like to play basketball and villages have basketball courts.
In addition to the brand name, the tricks in the trademark Logo field, riders, and cottages are more visible everywhere.
Jinjiang enterprises have a brand of "three axes", the first axe is the above-mentioned name; the second axe is a celebrity endorsement. The earliest celebrity endorsement sports brand is Anta. In 1999, Anta invited Kong Linghui to speak for the "high price" of 800,000 yuan. In the second year, Kong won the Olympic championship. The market share of Anta quickly rose to 13.4%. Since then, Jinjiang companies have repeatedly invited celebrities endorsements, such as the United States grams invited Fu Mingxia, King Lake invited Wang Nan; entertainment stars are also sought after by the sports brand, Lilang please Chen Daoming, Feike please dawn, birdie signed Andy Lau and so on.
When you can't afford to be a big star, there are also some tricks to save money. For example, signing some unknown players or balloon stars and tagging them with international superstars; or simply using clothing, headscarves, batting postures, and celebrations, etc., "Fortress" like Nadal, James and other stars, everything is vivid, that is, not Give the face close-up.
The third axe of the Jinjiang brand is to spend money on advertising. During the 2006 World Cup, one out of four CCTV-5 ads was the Jinjiang brand. "Jinjiang people earn 10 bucks and dare to put up six or seven bucks to advertise." said Chen Daishan, deputy general manager of Xiamen Yuanxin Chuangya Brand Management Co., Ltd. in Jinjiang.
However, most of these advertisements are designed by the company itself or small advertising companies, and most of the styles are not high. For example, let the protagonist in the advertisements dance in solemn museums, wear running shoes to chase after dogs and chase airplanes. "Don't look down on this type of advertising. Consumers in third and fourth tier cities don't have any concept of the brand. They really buy their books." Chen Daishan said, "You have to be creative and they don't understand."
"Everyone earns money"
Lu Yao, vice president of marketing at Quanzhou Yonggao Sports Products Company, summed up the features of Jinjiang merchants as, "We have money to earn; you can I can; let's make things happen". He believes it is these three philosophy that created the Jinjiang brand. Unique group image.
The first pair of sports shoes in Jinjiang was made in a family workshop in Yangshuo Village, Chenjing Town, Jinjiang in the early 1980s. Subsequently, the employees of the foreign trade company handed over the foreign orders to the local shoe factory for production, which led to the development of the industry.
In the late 1990s, Anta began to explore the road of independent brands under the leadership of Ding Zhizhong. This is not easy, because at the time it was done as a contractor to protect their food and clothing, and their own brands started from scratch. Ding Zhizhong is still a figure of "big brother" in the current Jinjiang Regal Circle, although he is only 40 years old.
After Anta was listed on the Hong Kong Stock Exchange in July 2007, Xtep and 361 Degrees have also been listed on the main board of Hong Kong. Their revenue in 2010 was 7.4 billion yuan, 4.5 billion yuan and 4.3 billion yuan, and they are the top three sports brand brands in Jinjiang.
In terms of revenue, "Jordan" belongs to the Jinjiang brand that moves from the second line to the first-line brand. "Jordan" had a low profile in his early years and he rarely spent money to promote it. It was only in the past two years that he started advertising for listing and pushed "national brands." In the first half of 2011, Jordan's half-year sales had already exceeded 1.7 billion yuan, and its profit was nearly 350 million yuan.
According to the prospectus for Jordan Sports, its founder, Ding Guoxiong, started to sell individual sports shoes in Beijing in the early 1980s. Since 1985, Ding Guoxiong started to sell sports shoes and has accumulated initial capital. In 1984, Ding Guoxiong and his father Ding Lao old capital injection of 136,000 yuan, the establishment of the predecessor of Jordan Sports, linked to the village committee.
Lu Yao believes that even if the invaders Jordan's prosecution is likely to delay the pace of the listing of Jordan Sports, but its full confidence in the listing, "that is, compensation for a sum of money, Jordan Sports can afford."
Listing ** "slow tone"
The listing is icing on the cake for Jordan, but for many small and medium-sized Jinjiang brands that are not yet listed, it is now the charcoal of the snow. After the financial crisis in 2008, the skyrocketing costs and the appreciation of the exchange rate led to the collapse of the second and third-tier brands, and the capital operation was on the agenda.
According to Liu Kangjun, chairman of Derun Investment Consulting, most of the Jinjiang SMEs are in a position of insolvency, relying on banks and private lending to support their operations. The bank's loan-debtoring companies are struggling. According to him, they like Kobe Sports and Fujilai Shoes has been de-credited recently.
With more and more fierce competition and higher costs, many big brands have begun to shift their production capacity to inland provinces and cities. Marketing centers or headquarters have moved to Xiamen and Shanghai. For example, Anta will relocate some of its production capacity to Fuyang, Anhui. The elegant bird will set up a factory in Wuhu, Anhui. Seven wolves and Belle will build a factory in Suzhou, Anhui Province.
Small and medium-sized brands are unable to relocate and build new production capacity, and it is increasingly difficult to survive. Some of them expect to be listed first to "buy a slow", while others will have to abandon their industries and speculate in speculation.
Jinjiang currently has more than 40 listed companies in the world, and the number of giants is second only to Jiangyin City in Jiangsu Province. Some of these companies have achieved a turnaround through listing, such as Hongxing Erke, but there are also many companies that have not increased their visibility after listing to reverse the decline in their performance. For example, the "Yoli" sportswear manufacturer, China Sports International Co., Ltd., listed in Singapore in 2007, 2009 Listed in Canada, Warriors Footwear, Hongxing Wadengka, listed on the Korea Exchange in May 2009.
"A lot of SMEs are purely listed for capital operations. They cooperate with clients, go to overseas to buy shells, go fishing, and sell the shells back to the clients when they withdraw from the market." Chen Daishan said.
In order to achieve the goal of listing, some brands that have successfully played in the Grasshopper era have also had to change their face. For example, in 2004, Edison Nissan was listed in Malaysia in July 2009. Before the IPO, the brand was renamed Deutsche Peak and the company was renamed Xingquan International.
There are still some companies that fail to go on the market, but they are not able to make it. For example, Kobe Sports, in order to go public in the United States, listed in the OTCBB market under the name of Ever Peak in 2008, but it has not been able to switch.
Pants that fit to flatter for any occasion.
The durable foundation of our workwear line, these heavy-duty, double-knee work pants are made from our innovative 12.9-oz Iron Forge Hempâ"¢ canvas that`s 25% more abrasion resistant than conventional cotton duck canvas and needs no break-in.
Pants
Short Pant,Cotton Long Pants,Spandex Long Pants,Jeans Long Pants
Shijiazhuang Damei Co., Ltd. , http://www.dameijacket.com